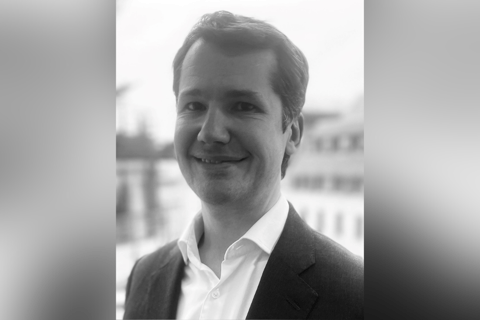 Andrew Annandale, group chief executive of Argenta Holdings Limited (Argenta) and managing director of Lloyd's managing agency Argenta Syndicate Management Limited (ASML), is retiring at the end of the year.
Subject to regulatory and Lloyd's approvals, Annandale will be replaced by ASML deputy MD and chief actuary Nick Moore (pictured). The Corporation of Lloyd's and Swiss Re alumnus will be taking on the top posts following more than 13 years with Argenta.
"I would like to thank Andrew for his collegiality and guidance as the leader of our businesses," commented Moore. "His influence has been fundamental in building Argenta and steering the executive team.
"I now look forward to taking on the new roles and working with the excellent team at Argenta. I am convinced that we are well positioned to tackle the challenges of the future and will continue to build our businesses successfully."
Moore's predecessor has been Argenta's group boss and ASML managing director since 2006 and 2008, respectively. An industry stalwart with over 35 years of Lloyd's Market experience, Annandale oversaw Argenta's sale to Hannover Re half a decade ago.
"Through Andrew's leadership, all Argenta entities have transformed to their current excellent position in the market," stated chair Sven Althoff. "Andrew's dedication to Argenta as well as his ambition for the business have driven the success of the group.
"Under his leadership, Argenta has become the successful business we see today with firm foundations to enable future growth and development. I wish Andrew all the very best for his retirement."