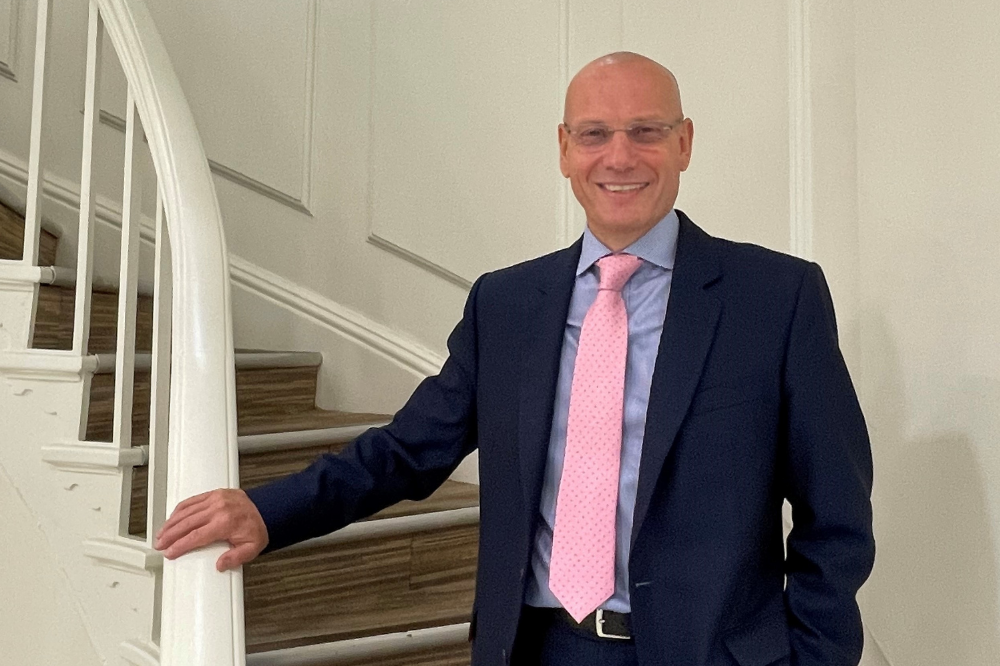 Some 38 years later, Spurway has carved himself a remarkable career, which has seen him take on a range of roles at some of the world's leading insurance brokers. It has been an incredible journey, he said, particularly when he looks back on where it all began and what it was like to start his career at a point in time where computers and fax machines were really only just being made available.
With almost four decades of experience to his name, Spurway is delighted to be in a position where he can lend his experience, his expertise and his unique perspective on the insurance market to those around him. It helps to have that experience, especially when the wider market is facing such a difficult time – with COVID changing the way people work, clients facing difficulties within their own businesses, and the hard market to contend with.
"One of the reasons that I enjoy being in the industry so much is that every day is a learning day," he said. "It doesn't matter how long you've been in it or whether you've seen a hard market before, there's always something new. But I do think this hard market is different in a number of ways because a lot of the people who are [working through this now] have never experienced one before. Whereas in the past it was an expected cycle that happened every few years, this one is a real example of a perfect storm.
"Being able to pass on knowledge and insight to my colleagues about market conditions is another reason why I love this industry. My mindset is that I've been in the business for 38 years, if I can't pass on that knowledge to others then I've wasted all those years. It's great for me to be able to share my own experiences and my knowledge so the chain carries on because that's how I learnt – so I'm very keen to help others progress that way as well."
This passion for sharing industry knowledge is a key part of why Spurway is so delighted to have joined Bridge, as the broking business contains a seamless blend of seasoned professionals and up-and-coming talent. He joined the business five months ago but has known the firm for a long time, having moved to Manchester to work with the nationals in 2003 and quickly becoming familiar with Bridge as a business that boasted a very strong reputation, particularly within the real estate and construction markets.
"They've got a fantastic reputation not just in Manchester, but it was here that I got to know them in the first place," he said. "I was quite taken back by the size of some of the clients they look after because when you're in business, you have an idea about who your competitors are looking after because they're on your prospect list. So, it was from a very early start that I had an interest in Bridge and the way they conducted themselves and that came to a head this year when the time was right for us both to get together."
Read more: Bridge Insurance Brokers announces 'exciting' partnership
Bridge celebrated its 50th-anniversary last year, Spurway said, and it's a great experience to be joining the business at such an exciting juncture. The key for the firm right now is maintaining its forward momentum, something Bridge's team has done remarkably well during the last 18 months. The COVID period has been challenging for everybody, he noted, and supporting staff and making sure everybody was looked after has been front of mind for the business throughout.
Making sure that everyone was working from home rather than anyone being furloughed was key, he said, but beyond those early weeks Bridge has been exploring every means possible to look after the wellbeing of staff in the home working environment. What this has done is give the broker a fantastic core team who now feel closer together than ever because of how everybody has worked as one to succeed during this challenging period.
Read more: Bridge Insurance Brokers brings in three
This has given Bridge a solid foundation on which to keep the business evolving, Spurway said, and he's excited about what the future holds now that the working environment is shifting once again. Being back in the office is important for professional development and for the personal touch that it brings but the business has not forgotten how well its people worked from home and flexibility will be built into any new working model.
"There's a real enthusiasm about the times ahead," he said. "[Bridge] is a great company, we've got a great staff and we're very mindful of that, and we understand our clients' needs and just want to look after them. As for me, I feel like I've been working here for a number of years already – in a very good way. I've certainly found my home."