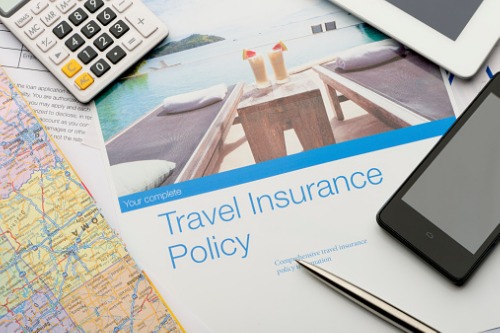 "Over the last year we have evolved into the insurtech space," he said, "using our team of experienced in-house developers to develop cutting-edge systems. This came about because we saw that COVID-19 is a once-in-a-lifetime opportunity to improve how we do things, to build brand new systems, and to come out the other side of this pandemic as a reinvented organisation. The fact that travel went from pre-COVID levels to virtually nothing almost overnight was a chance for us to do things that would otherwise have been very difficult to achieve."
Discussing the launch of the AXA SunWorld Corporate Travel offering on DOA's new broker-dedicated travel insurance hub, Oliver highlighted the enhanced COVID covers and industry-first features it includes as standard. DOA's SunWorld Travel brand, which is one of the largest travel providers to the UK broker market, has been in partnership with AXA since 2008, he said, a relationship that has thrived due to their shared understanding that travel insurance is about reassurance more than it is about price.
The timing of this hub update has been ideal, he noted, as across the world people are cautiously considering travel arrangements, be that corporate or leisure travel. Naturally, soon-to-be travellers will be nervous about making trips abroad once more and will be carefully considering the type of cover they will require.
"And we've really concentrated very heavily on this because we're conscious that a lot of travel firms will be advertising COVID cover but we feel it's important that if we're going to offer it, it needs to be backed up with coverage. That's not just about saying 'oh, we'll cover you if you fall ill abroad due to COVID' and sometimes that is what these firms are offering when, in actual fact, there are so many other elements to the impact of COVID on travel."
Beyond just covering customers who fall ill abroad with COVID or other pandemic illnesses, the right coverage will protect customers who fall ill with COVID at home or have to self-isolate and can't travel, or who are denied boarding at an airport due to detected symptoms, or who have to cancel the trip due to being made redundant. These are just a few of the coverages offered as standard by DOA, Oliver said, as it has measured the full, far-reaching impacts and implications of the COVID crisis.
Peace of mind is what consumers need, he said, and what they will be looking for brokers to provide. And as DOA's insurance offering goes far beyond just the travel industry, the team has seen first hand how that consumer requirement is the same across the whole profession. Looking at the business interruption insurance question mark that swept the sector, the way that many insurers have handled the crisis has not done the wider industry any favours.
Read more: What will the travel insurance market look like post-lockdown?
"I think this is where we can step back and think about the need to make sure we are forward-thinking, rather than being reactive all the time," he said. "That's the mindset we've gone with on this. Because everyone you speak with, whether it's friends, or family, or colleagues, is saying the same thing – that as soon as they can book to go away safely they'll do so.
"As soon as these restrictions have lifted, it's going to be the number one biggest thing because many have lost out on memories, on life experiences and on seeing family abroad over the last year. I think there are so many factors there that mean there will be an eruption in travel at some point and we need to be prepared for that."