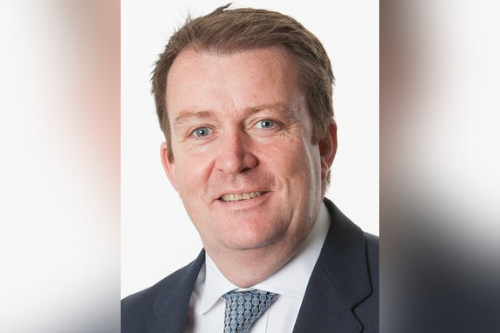 Fortunately for the MD of Burns & Wilcox UK, Stuart Kilpatrick (pictured), navigating new opportunities during a time of crisis is nothing new. He highlighted how his first foray into insurance broking after years in underwriting occurred just after 9/11, an experience that offered significant insight into how to deal with uncertainty. This has proven to be worth its weight in gold as the ink was barely dry on the deal to join the Kaufman group when remote working came into play.
Now over a year later, the MGA is ramping up its ambitions, with Kilpatrick driving a strategic growth plan that will oversee Burns & Wilcox UK building significant scale. There is no fixation on exactly what that growth has to look like, he said, but the aim is to grow the business four or five times, over the next three to five years.
"That's going to be done in a few different ways," he said. "We're looking to attract new talent to come into the business, we're potentially looking at new classes of business, and at teams and subsets of what we've got. And then potentially, also mergers and acquisitions. These will be dependent upon the type of opportunity that arises, but [Kaufman Group] has got lofty ambitions for us and is absolutely willing and able to invest in what we're trying to do here in the UK."
With the first virtual BIBA conference literally just around the corner, Kilpatrick and his team are looking forward to the opportunity to catch up with friends and peers, both old and new. Broker partnerships are at the very heart of the Burns & Wilcox proposition, he said, and working with brokers through the COVID-19 crisis has given him a keen insight into the key ways that COVID is impacting the insurance profession.
Read more: How will 2021 change the insurance industry?
While its impact on claims goes without saying, he said, other aspects such as how significantly the pandemic has compounded the hardening of the market remain to be seen. The market was already getting tougher but now the question is whether that hardening will last longer due to the impact of COVID. It's a factor that is being widely debated at the moment because the overall impact on reinsurance has not yet become clear.
"Also, our industry was under the spotlight for quite a lot of last year, and quite a lot of that was in a negative way," he said. "So, I think we've got to learn some of the lessons from that. That's not to say that cover is [automatically] there and that insurance is a blank cheque to be written on but rather it's about making sure that clients understand what they're buying and that we understand what we're selling. In the event that something like this happens again… we've all got to be in a better position."
COVID-19 created an opportunity for the insurance profession to rethink how it does things, Kilpatrick said, and the Burns & Wilcox team are seizing that opportunity. When the pandemic struck and businesses closed down, the value of being able to offer cover on a monthly or quarterly basis, or to strip cover back to the bare necessities became clear. Showcasing that adaptability got him reconsidering whether certain elements of the insurance proposition are only done the way they are because they've always been done that way.
"I think we need to adapt," he said, "and hopefully, one of the legacies of the COVID issue is going to be that we are prepared to do that and don't just go back to doing what we've done."
Read more: Burns & Wilcox UK names underwriting director
Certainly, Kilpatrick has no intention of wasting the lessons of the COVID experience and, looking to the future, he is preparing the business to enter its next phase of growth, and inviting brokers along for the ride. For instance, Burns & Wilcox UK will be looking into areas such as real estate that it didn't traditionally operate in, he said, as well as building on its already significant penetration into the hospitality and leisure markets.
"My message to brokers is that we're really keen to grow and to look at new opportunities. Just because you've never thought of us in that way before doesn't mean you shouldn't think of us in that way now," he said. "Our [growth trajectory] is different to when we were at Barbican Protect, where we were more focused just on organic growth, now as Burns & Wilcox, we want to scale the business. And that doesn't mean that we'll do everything, but we're happy to sit and have a conversation about opportunities, wherever or whatever they may be."