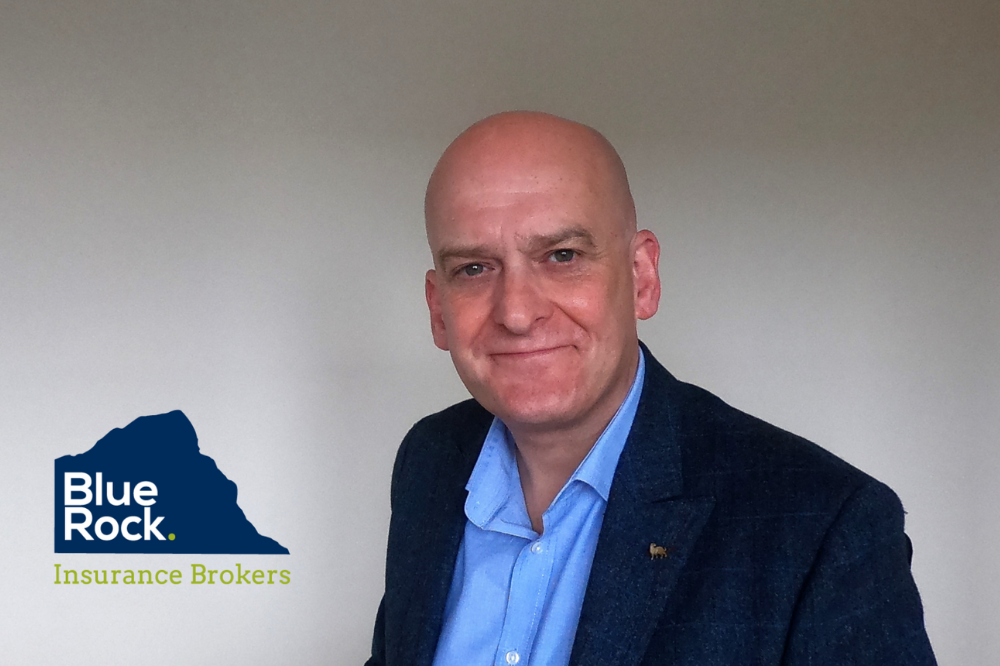 Read more: Blue Rock Insurance Brokers opens new office
It's something of a hallmark of the insurance profession that an off-the-cuff interview can lead to a three-decade plus career. But for Yorke, there is a great deal to enjoy about being an insurance broker, not least the huge variety that the role offers. Getting into the details of a client's business and what makes them tick has always fascinated him. Whether you're a people person or a technical geek, a team player, or prefer to fly solo, he said, there's a position in insurance broking where you can add real value.
"We play a vital role in lubricating the wheels of industry and keeping things moving – I've always seen insurance as one of those vital keystones of commerce," he said. "As a business, there are few better sectors to be involved in. Many of our clients have to go out and find brand new customers every single day. Our business is evergreen – if we look after our clients they'll stick with us year in, year out."
Read more: Broking MD offers advice to professionals looking to start their own firm
Looking back at how Blue Rock came to be, Yorke noted that he and his fellow director John McQuaid first met when they both worked at Giles Insurance Brokers. They'd talked about running their own business over the years, he said, and by 2012 he had become a partner of Murphy Insurance in Ayr. When he had the opportunity to buy out the founding partners, McQuaid came on board and they took over the business in 2015 – rebranding as Blue Rock Insurance Brokers in 2018.
"We've enjoyed strong organic growth and the business is four times the size it was when we took over," he added. "Global pandemics aside, it's been a great journey so far."
At the core of that impressive growth, is the ethos at the heart of how Blue Rock does business. Yorke highlighted the team's strong belief that business insurance needs to improve to produce better results for customers. There are far too many clients who have no real idea what they've bought, he said, and they completely misunderstand the role of the broker.
"During my career, since the 1980s, contracts of insurance have become longer, more complicated and with many more standard conditions and exclusions," he said. "However, the broking sales and communication processes haven't fundamentally changed to keep up."
Blue Rock is trying to do something better. It's not pretending that "like-for-like" quotes exist and the cheapest product is the best, he said, rather it is putting the specification first and looking for the best value solution.
"We often joke that we took over a successful business and then changed everything about it but that's absolutely true," he said. "As a business, we hold ourselves to an exacting standard and that can be difficult at times. But it's something we deeply believe in and we're determined not to compromise on quality."
The question of what values or characteristics brokers require to be successful largely depends on your definition of success, York said. For Blue Rock it means profitably growing the business while not sacrificing its own standards. Tenacity and integrity are key to the broker's team, and they don't ever compromise or lower their standards, but rather state their values clearly and hold themselves accountable to the standards they've set.
"Some believe insurance is a commodity and cheapest is best, so our specification-first approach doesn't appeal to everyone," he said. "That's fine, we don't need to be everything to everyone. But we took the gamble that enough clients would value the way we do things and appreciate the difference, and so far that gamble has paid off."
Blue Rock has celebrated several milestones in recent months, including the opening of a new office and the appointment of new talent to the team. Looking forward, Yorke highlighted that it has always been the plan of the business to grow beyond its base in Ayr. Acquisitions have been considered in the past, he said, but it can be difficult to bring the quality standards up to where the business would want them without the risk of destroying the financial value of the acquisition.
"We would never say never to the right acquisition but it's not central to our strategy right now," he said. "For now, we're looking at bedding in our new Bellshill office and then looking at additional new branch offices further afield. Getting the right people is getting more and more difficult so, after a pause during the pandemic, we've restarted our trainee programme and will be looking at bringing new people into the industry through that route.
"This all presents challenges – but if it was easy, everyone would be doing it!"