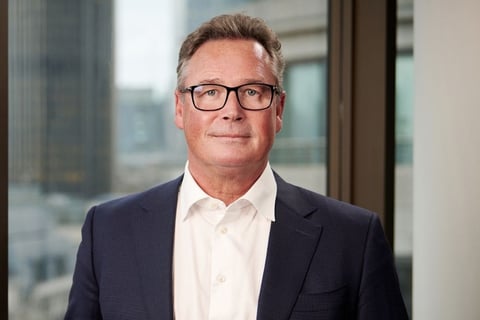 Allianz Holdings – the name behind Allianz SE's principal insurance operations in Great Britain – has ushered in the final month of 2021 with the arrival of new chief executive Colm Holmes (pictured above).
In a video message on his "very exciting" first day (December 01), the Aviva and Zurich alum stated: "I'd like to take this opportunity to introduce myself to all of our customers, our brokers, and our business partners.
"I'm delighted to be joining a very strong team of enthusiastic and talented people who I know share my passion for putting the customer at the heart of everything we do by providing the very best service and innovative solutions that truly make a difference to our customers."
Holmes succeeded Jon Dye, who was with Allianz for 18 years, eight of which were spent at the helm. The new CEO was most recently in charge of general insurance at Aviva.
In his brief speech, the industry stalwart made special mention of Allianz's work both at the UK and global level to address the challenges of climate change.
"I'm committed to playing my part in driving those initiatives in the future," said Holmes, who went on to express his eagerness to get "out and about" in the market.
He noted: "I'm meeting as many of our business partners, including many of my old broker friends, as I can. I can reassure you that we will be by your side to help you address not just the challenges that we're all facing today but also the challenges in the future, and more importantly the opportunities that will arise in the future.
"I hope I can count on you for your support, advice, and honest feedback as I get to know the Allianz Group. Take care."
Holmes' video message was shot at Allianz's Gracechurch Street office in London.