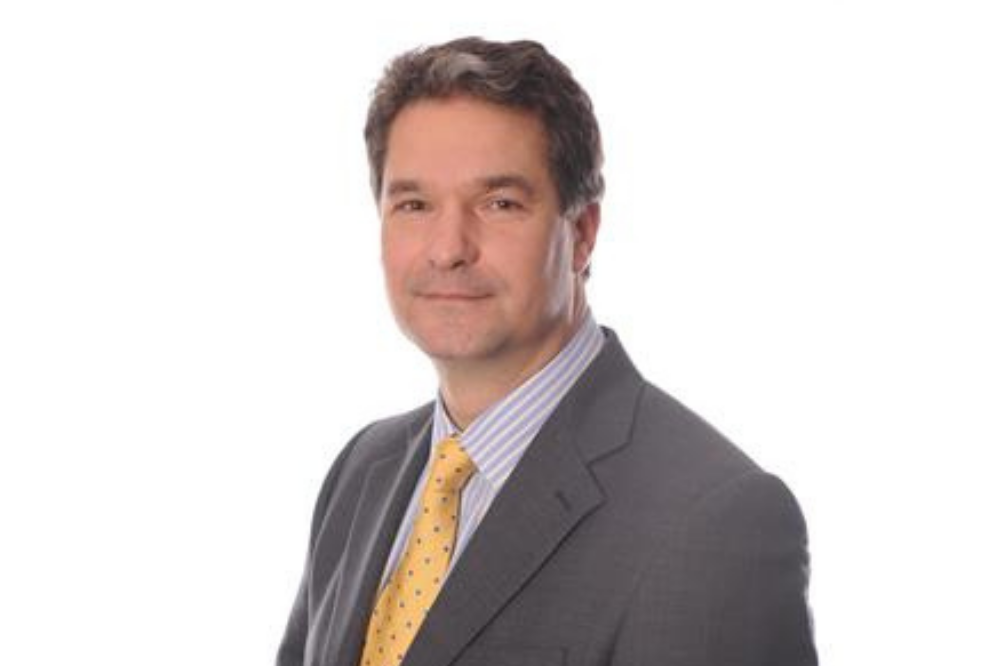 Edgeley noted that his early conversations with former chief executive Howard Lickens, who has now taken on the role of executive chairman, really felt like a meeting of minds. Having steered Clear Group for over 20 years, deciding who would take over the reins as CEO was a serious consideration for Lickens, and also for Edgeley who had a clear image of what he wanted from his next role. He knew he wanted to be part of a business wherein entrepreneurship and an appetite for growth were comfortably synonymous with a flexible management structure.
"I turned up in January last year and it was interesting joining in the midst of lockdown," he said. "So, my first two to three months were spent remotely meeting everybody in the business and actually what that meant was that you met everybody very quickly because you weren't driving [around the country] to meet the teams…
"The big thing about Clear is its culture, and I think we really differentiate the type of business that we are and how we do business by that culture. So me coming on board and understanding the business and its culture was probably the most important thing in those first few months because, frankly, you just can't put any plans in place without thoroughly understanding how the business operates and the way it wants to continue moving forward."
With that in place, by the end of about Q1 2021, Edgeley said, he and the Clear team refreshed and rejigged a structured plan for the next two to three years that will ensure the group is prepared to avail of its longer-term growth capacity. Clear is now one year into this plan and well on the road to hitting its key objectives –in terms of its P&L and its culture.
The group is growing rapidly, he said, and has doubled in size every three years for the last six years and, at the rate it is accelerating, it is set to double in size again within three years. Without spoiling the surprise that is Clear's 2021 results, Edgeley looked back to how the business has grown in recent years. Since 2018, it has expanded from having five offices to 12 offices, from around 185 staff to 490 staff, and moved from a business with a turnover of about £21 million to one with an ever-growing turnover of about £50 million.
Read more: Clear Group reveals its key action plans for 2021
"The thing that we keep discussing is how we can manage the growth of the business while retaining our culture, because what we're not interested in is just scale for the sake of scale," he said. "It's actually about getting to scale with that same mentality, that same culture – and that's having a reputation for doing the right thing for our clients, having really good relationships with our clients, but also really good relationships with our insurers and our staff. Driving that growth, but making sure you don't lose sight of what is actually making it happen – the team – is critical."
For all its expansion, Clear still revolves around high-quality businesses, either pre-existing in the group or joining the group, who have the ambition to carry on growing. Vital to its growth strategy is providing the support and structure required for businesses to thrive while allowing them to retain that unique quality that first drew Clear's attention to them. To do anything other than that, he said, would detract from the point of buying these businesses in the first place.
It was with an eye to the support that the wider group can offer its businesses that Edgeley focused on reevaluating the structure of Clear in 2021. This resulted in the creation of regional structures in a bid to maintain close and strong relationships at all levels with all its business units. Clear prides itself on remarkably strong relationships with its businesses, but it becomes difficult to maintain that closeness when you reach a certain size, he said, and this new regional structuring was the solution.
"As part of that regional support structure, and bearing in mind we want [our businesses] to carry on driving their own agenda, we have created a support structure for things like compliance, finance, marketing, and operations," he said. "That's been designed to provide that veneer of support to our businesses when they need it. It [centres] on the idea that 'you bought a business for a set reason, now what do they need in order to continue to grow and to accelerate that growth?'"
That investment in supporting Clear's existing businesses has been a great success already and emphasises that while the group is strongly acquisitive, its eye is on buying the right kind of businesses that are primed for organic growth. In addition to this support, Clear has invested a lot in its M&A team and M&A structure – which is where now Lickens devotes a lot of his time. That focus and the extra horsepower in that team, as well as strong market conditions, has seen the M&A pipeline completely accelerate.
"We created a plan when we were about a £225 million GWP business, this was back in April/May of last year, and we had an aspiration to get to about £300 million GWP by the end of this year, and £400 million by the end of 2023," he said. "Well, we keep having to revise that because organic growth is going well, and the M&A pipeline is going well and with the right type of businesses… I suspect that we have the potential to be significantly north of £300 million by the end of this calendar year. And if the pipeline and the growth continue, we'll be stretching the boundaries of what we're hoping to achieve the following year."
Underlining that growth potential is having the right infrastructure in place to facilitate the culture that is the heart of Clear and Edgeley is proud that the group's structure allows its businesses to be closer than ever rather than driven apart as it continues to expand. That's the result of its focus on people, he said, and looking at what he hopes 2022 will bring, he highlighted that continuing to get that people focus right is firmly on the agenda. That's around making sure the hybrid working model is working for people, he said, but also about promoting individual professional development initiatives and talent management.
"I think success for us would be really making sure that Clear is known as the place that people want to come and join if they are at that point in their maturity stake as a business where they consider us their natural point of landing," he said. "I think we are that in many instances, but there's so much competition out there. But we've enjoyed significant success in the last 12 months and I think there's more messaging we can do in terms of going out there and making people aware of why they should choose us."
Promoting Brokerbility across the wider market is another area of focus, he said, because in the wild world that is market consolidation, he believes Brokerbility offers a secure home for brokers, especially those looking to retain their independence or to take stock and get their affairs in order before deciding their next steps.
Highlighting the cross-over of skills and market knowledge that exists within the group will also be fundamental to Clear's success in 2022, he said. That has been a focus for him during his first year as CEO and will be further reinforced going forward because the business holds a huge amount of internal opportunities and just needs to reinforce that understanding so it becomes a natural reflex for teams to reach out to each other for support.
"We're a group of such a size and with such a spread of capabilities, that we can now start drawing people in elsewhere around the group to offer that support," he said. "That's actually been a really impressive story this year and it's something we want to really extend this coming year."