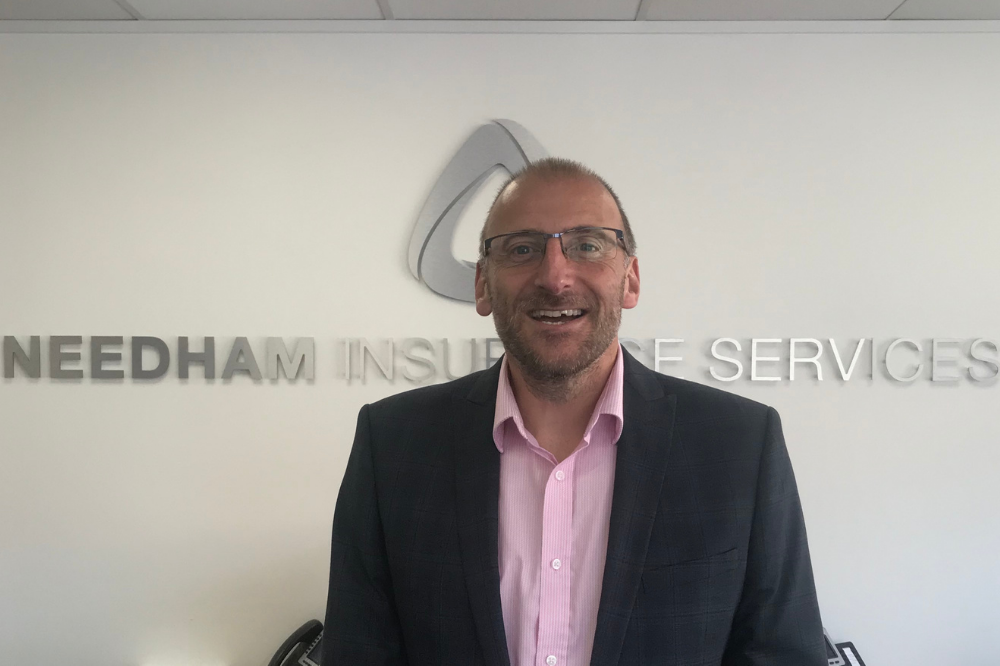 Lowe noted that he has been lucky to have some very supportive mentors along the way who coached him on what it means to be an insurance leader and who helped support him when he wanted to pave his own path forward. After a stint at another local brokerage, he moved to Needham, he said, and in 2000 when its owner Michael Needham decided to retire, he bought the business and has been steadily growing it both organically and through acquisition ever since.
"It's interesting," he said, "because initially, I thought I would eventually be leaving Needham to set up another broker but when I was in discussions, the way that we did the mechanism meant I ended up buying where I was working, so I never had to leave and strike out on my own. Buying into what I was already dealing with made it a lot easier, so I'm grateful for the help I've had along the way from people 20 and 30 years my senior, who have been doing insurance since the 60s really."
The key to always finding the next step forward lies in having confidence in your work ethic, he said, and not being afraid to put your head down, work hard and seize whatever opportunities may arise. It is this eye on the future that led to the creation of Needham's new administration and integration service. The service is aimed at administrators and liquidators working in conjunction with insurers, looking to ensure policyholders continue to receive insurance services when their original providers can no longer help them.
Inspire Insurance Services, which went into liquidation last November, was the catalyst for this idea, Lowe said, as Needham purchased its £5 million portfolio from liquidators who approached the brokerage after the FCA ordered Inspire to cease trading. It was a Friday afternoon when he received the call from the liquidators saying Needham was their pick and they would send across all the necessary data to be ready to go on Monday morning.
"After the initial 'wow', we contacted our IT company and told them what we needed to be done – to make sure all the clients' phone numbers were diverted to us, and all their emails diverted to us. We did that over the weekend and on Monday morning the phones lit up like a Christmas tree," he said. "Looking back it was a bit bonkers and we had everybody working long hours, weekends, that kind of thing. But we all knew when it was sorted that we would all benefit from it, and the team have been really amazing. And it's been good fun too, a real challenge and very exciting."
Read more: FCA issues update on Inspire Insurance Services
It was only 48 hours before all communication channels were established, he said, and the team was checking the cover of every new client to ensure it was up to date and allowing each client to discuss their insurance needs individually. Through the entire process, Needham's team learnt a lot about what to do if a similar thing occurred again, including what went well and what could have been done better. With this experience behind them, the plan now is to make Needham the first port of call in the event of similar events occurring.
Handling the handover of a portfolio under such circumstances means balancing three key stakeholders, he said, and the clients are the first of these. From a personal perspective, Lowe said, it has been a great experience getting to speak with the new clients joining under the portfolio and finding out about their businesses and what they do. It was a relief for each of them to get the email from Needham and realise that their coverage was not being impacted by Inspire ceasing trading, he said, and having those conversations was a great way to get to know them on a personal level and find out what makes their business tick.
The other stakeholders involved are the insurance companies and the premium finance houses which both have a vested interest in how a policy performs. Having had the experience of dealing with Inspire, Lowe and his team now feel empowered to repeat that success and are actively looking for new opportunities to do so, in addition to the range of other insurance and support services they offer.
"We're now several months into the Inspire acquisition," he said, "and if we had to repeat it again we would know how to deal with any pitfalls earlier. So, what we're doing now is trying to engage with insurance company managers so if they do have a case that comes across their desk where one of their brokers has unfortunately closed, they will remember that we sorted out Inspire and get us involved early on so the clients have got someone to ring… If it happens again, we will have a dedicated team primed to deal with all the clients and make sure they know they will be looked after."