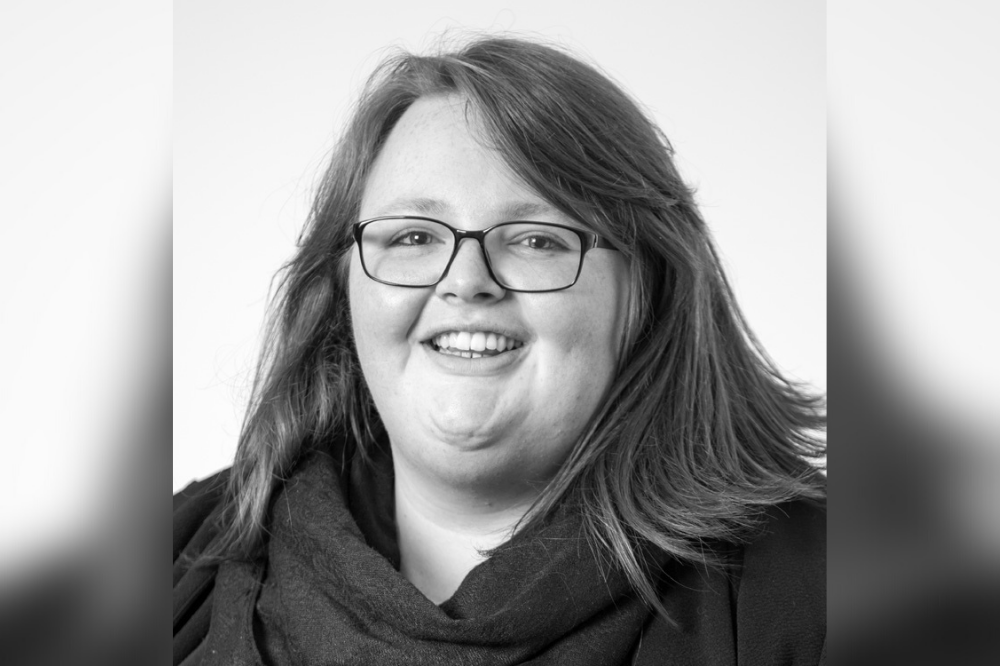 The focus on available schemes calls for an examination of the experience of the individuals who take up these opportunities. Ellie Jones (pictured), senior account handler at Hazelton Mountford, has become an ambassador for the cause.
Discussing her broking trajectory to date, Jones noted that she first found her way into insurance essentially by chance. She was introduced to the Worcester-headquartered firm via its associated referencing company for an IT apprenticeship that she was looking at. After having a meeting with the MD, she said, it emerged that an IT apprentice wasn't something they needed but the team liked her and enquired if an insurance apprenticeship would be of interest instead.
"I was 16, not long out of school, with no idea what I wanted to do and I was given a chance by Hazelton Mountford – something most kids crave," she said. "I spent some time looking into the industry to make sure it was for me before accepting, but looking back now it was the best decision I ever made."
Read more: Hazelton Mountford reveals acquisition
Jones started as an apprentice in the let property department, dealing with residential property and tenants' contents insurance, and it was in that department that she completed her apprenticeship and passed her IF1 module. She then went on to obtain her certification and worked in let property for two years as an account handler.
"After [this], I was promoted to a junior commercial account handler and claims handler," she said. "I worked this split role for 12 months, then moved full time into a commercial account handler role, becoming a senior once I obtained my diploma. The initial move from let prop to a commercial/claims role was a big milestone as I needed to improve my technical knowledge significantly, along with assisting my exec (now branch director) in starting up the new branch in Evesham as this was a big responsibility to take on."
Examining what it is that has held her interest in insurance broking, Jones highlighted how much she enjoys the variety that her role offers her working day. From haulage to equine, she said, you're always doing something different. What she likes the most, however, is working for her clients, getting to know them and coming to understand how different industries work while also being their voice with insurers and fighting their corner.
Looking back at how she made her start in insurance, Jones said she would thoroughly recommend insurance apprenticeships to anyone.
"My dad did one when he was young and recommended me to go down that route," she said. "It's an achievable way of getting into a career without having to go to university/college – starting from the bottom and working your way up and consistently earning a wage while you learn and grow. By the time my friends were leaving university, I had a career and was earning a good wage. And did you know that the diploma is equivalent to a degree qualification?"
There's a gulf that exists between a business that offers a great apprenticeship opportunity and one that offers a substandard programme, and, for Jones, the key differentiator is the commitment displayed by a business. It depends on the responsibility a company is willing to give you, she said, and their commitment to your continued development. A great apprenticeship is one where a company makes it clear that, should your time with them be a success, then you'll be taken on permanently. Knowing that you're working towards a career and not just finishing the apprenticeship is key.
"For me personally," she said, "it was also really encouraging to see the level of trust and responsibility from the directors grow throughout the apprenticeship and to be given the chance to prove yourself with how well you've progressed and how much you've learnt and not to be treated as a child incapable of doing anything a little complex."
For other young people looking to make the most out of their apprenticeship, Jones has some crucial advice. Perseverance and communication are critical, she said. Apprentices should try not to be too daunted by how much they have to learn or how far away they seem from being in the role that they want. They also need to work hard and not be afraid to do so, to be willing to go the extra mile in order to succeed, and to not be afraid to ask for help if they're struggling.
"A company isn't always going to know when you need help, they're not mind readers," she said. "So make sure you find a way to communicate your feelings with managers/directors – a company would rather you speak up and ask rather than say nothing and mistakes be made."