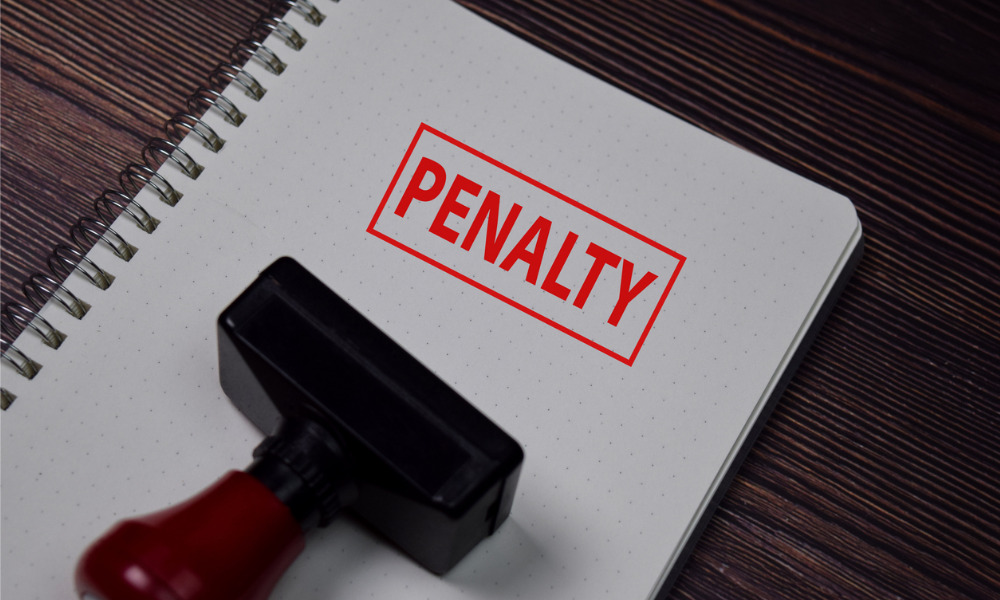 Reflecting on the move, Lloyd's CEO John Neal said: "We are deeply disappointed by the behaviour highlighted by this case, and I want to be clear that discrimination, harassment and bullying have no place at Lloyd's. The robust action we have taken today, including the largest fine ever imposed by the Lloyd's Enforcement Board, shows that we will not tolerate poor conduct in our market. Lloyd's expects all participants in the market to meet the highest standards of professionalism, and we are continuing to use our powers to intervene when needed."
Everyone in the Lloyd's market and corporation should expect to work in a culture where they feel safe, valued, and respected, he said, and should feel empowered to speak up when they see unacceptable behaviours, with full confidence that action will be taken.
Christopher Stooke, independent non-executive chairman at Atrium, also commented on the rulings and said they are fully accepted by the MGA. It is with deep regret that Atrium failed to live up to its values, he said, and serious errors were made in the handling of the charges. He added that the firm apologises for the hurt this caused and the difficulties it placed on those affected.
"The behaviour outlined in the Notice of Censure has no place in our business or our industry, and we recognise that we must go further to ensure that this situation is never allowed to happen again," he said. "We have moved quickly to address and learn from these past failings and update our policies and procedures to ensure the highest standards. Furthermore, we have also been working for a number of years with colleagues from right across our business to strengthen our culture."
He noted that Atrium has made significant progress in many areas and worked closely with Lloyd's throughout this process. Atrium has also appointed an independent third-party to review the allegations and make recommendations on actions to the Atrium Board, which are now being implemented. Stooke said Atrium will continue to engage with Lloyd's and other stakeholders to ensure its workplace is somewhere colleagues feel supported.
Meanwhile, the Lloyd's Market Association (LMA) announced its support for the decision reached by the Lloyd's Enforcement Board in response to the three charges of detrimental conduct.
Commenting on the news, chairman of the LMA, Andrew Brooks said the judgement by the board and the penalties levied against Atrium send "an unequivocal message" that bullying, harassment and inappropriate behaviour have no place in the Lloyd's market. He added that the association supports Lloyd's for its decisiveness and the "unprecedented" level of the fine which demonstrates the market's commitment to fostering a better culture.
"Any individual or organisation which threatens this or condones those who do, must now recognise that there will be severe consequences," Brooks said. "We applaud those individuals who had the courage to speak up. To stamp out this behaviour, we need people like them who come forward and we need to ensure that we cultivate a supportive environment across the market which encourages anyone who experiences or witnesses bullying, harassment or similar inappropriate conduct to speak up."
CEO of the LMA Sheila Cameron also commented on the decision and said that, while there is clearly still a lot of work to be done, the market has made strong strides in improving its culture and now has structures in place that allow individuals to speak out on inappropriate behaviour, safe in the knowledge they will be taken seriously.
She noted that the LMA encourages anyone who has experienced or witnessed inappropriate behaviour to report it either via their own internal procedures or to the Lloyd's confidential Care First Bullying & Harassment line.
"Further," she said, "the LMA will support any individual in the market to report unacceptable behaviour through to the delivery of appropriate consequences. We are committed to working with Lloyd's to improve the culture in the market and welcome the strong stance taken today."