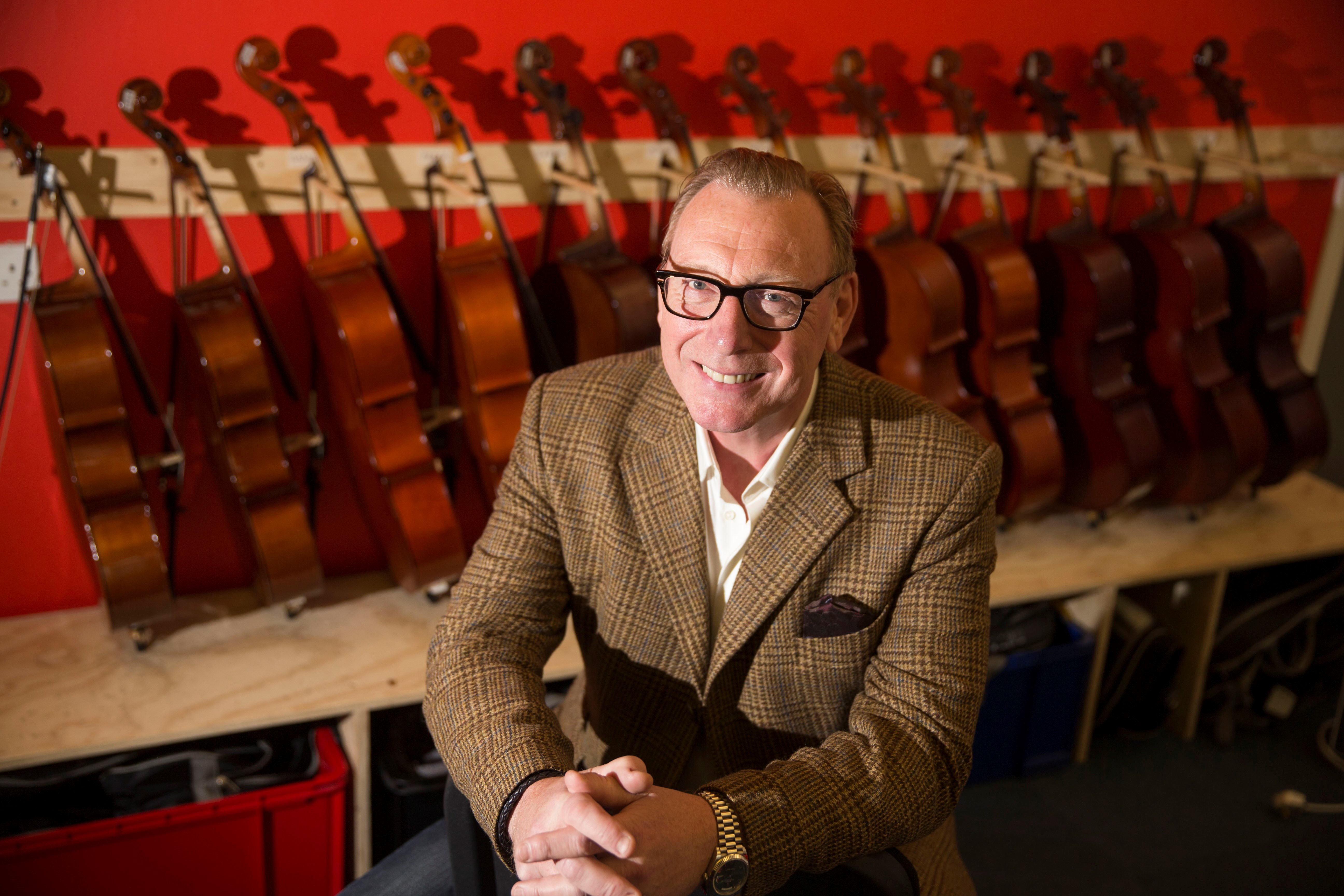 When he stepped down as chief executive of Tesco Bank in 2018 after a decade in the driving seat, Higgins wasn't sure he wanted to take on another full-time executive role. But before he knew it, he was embarking on a range of new responsibilities, including becoming chairman of the Edinburgh Festival Fringe Society and chairman of the Fine Arts Society (London and Edinburgh), alongside numerous other titles.
The choice to be busy was almost being made for him, he said, and when he was approached by Kevin Spencer [group CEO of Markerstudy] and the Pollen Street Capital team, he was drawn in by the opportunity to be part of this "extraordinary organisation".
"When you have the privilege of being able to pick and choose what you do, you start to think quite clearly about your criteria," he said. "For me, it's about working with an organisation that is trying to do something decent and worthy, something that has a clear sense of purpose. It's about an organisation that has good values and what inevitably goes alongside that is good people. And it's also about having a bit of fun along the way as you work hard and make a contribution. There's no doubt that Kevin himself embodies all of that but it's also true for the broader team."
Higgins noted that Markerstudy, which was built from the ground up by Spencer over the last two decades, is entering into a new and accelerated growth phase, making it a uniquely exciting time to onboard. When a business with the reputation and standing of Markerstudy enter into a new stage, he said, new disciplines need to be introduced but must be done in a way that does not sacrifice any of the core values that made it successful originally.
Rather it's about making it a much bigger, more publically-visible business, he said, as he has seen from his own experience how, as companies grow, they garner more interest from regulators, customers and the media. Higgins is looking to bring his own substantial experience to ensure Markerstudy is ready to embrace that new attention and to showcase the customer-first service that underpins the long-term success of the insurance business.
"This is a business that looks after customers in a slightly different way," he said. "We use data in a way that very few others do. We have huge amounts of internal data because we do so many different types of insurance and we can bring all that together, and also access all publically available data. The important thing about using data is to make customers lives easier and better and that's what we try to do. This is also a business that has many different ways of touching customers, and [we take] an omnichannel approach to that."
Read more: Markerstudy Broking, Consumer Intelligence team up
Markerstudy prides itself on insuring risks that other insurers don't, he added, and has built a strong reputation for doing just that. From vans, to commercial vehicles, to taxis, to motorcycles – these are all insurance areas where, throughout his career to date, Higgins has seen that insurers either know to do them successfully or they don't. Markerstudy has a clear history of success in those markets and he is looking forward to seeing that continue to evolve, as well as further inroads into coverage areas such as pet insurance, which has "huge opportunity" as a market.
It's a business with real passion behind it, he said, and the test for how that passion translates into success as it steps up a gear will be how the company fares over the next year or so. Ultimately, however, Higgins noted that the attainment of this success really lies with the Markerstudy team.
"It's all about people," he said. "Ultimately, all the choices I've made in my life have been about people – the good choices, the bad choices, the difficult decision and the good decisions. There's a really strong team at Markerstudy, and Pollen Street are an incredibly good organisation. I've had the opportunity to work with a number of private equity firms and houses over the years and they come in many shapes and forms. Pollen Street are the best [I've seen] because they're very mature in how they choose businesses and people to run businesses."
Pollen Street trusts its people, he noted and supports them all along the way, it's never a checkbox exercise. When Higgins was officially welcomed to the team earlier this year, he emphasised that ESG was a "top priority" for Markerstudy and that he was passionate about fostering a deeper understanding of an organisation's social and governance principles. Whereas even a few years ago, hearing private equity and ESG in the same sentence was an unlikely proposition, he said, Pollen Street had made it an area of focus, and he was looking forward to helping Markerstudy evolve that agenda.
Now, the firm is well set for its next phase and Higgins highlighted how much he had enjoyed his new role and getting to meet all the team. When he's in the physical office, he said, there's a palpable air of excitement and anticipation for what the future will hold.
"We're in the middle of quite important conversations that will unfold over the next few months," he said. "There are so many things to do, so much to [make happen] but there's no shortage of energy and no shortage of focus. I think this is a story everyone can watch with great interest as the next months, really the really the next year or so, goes by."