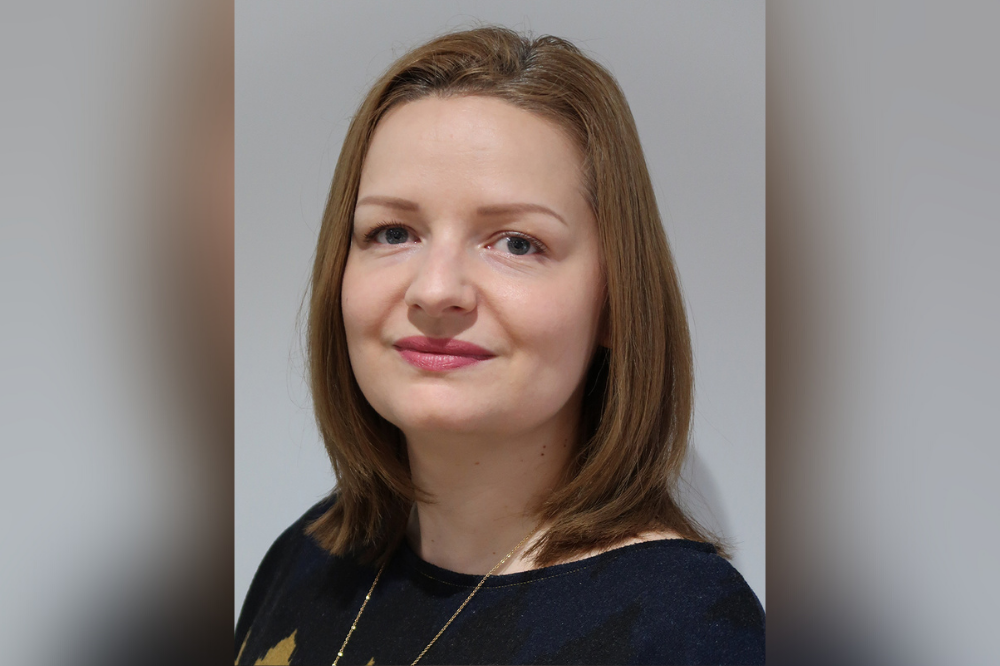 Keoghs is one such firm, with its head of market affairs Natalie Larnder (pictured) noting that the team was in contact with the joint committee while the scrutiny of the bill was ongoing – which led to them being invited to put forward some draft wording to be considered as the bill progressed. Keoghs has been happy to feed into the process, she said, as it's very alive to the implications of any new measures for the wider market.
"We don't know exactly what the amended bill will bring," she said. "We're still waiting for it and expect it [to be unveiled] around Easter time. The insurance industry has been calling for measures to tackle online scams via search engines, social media platforms etc, where an organisation will pretend to be a legitimate insurer."
The way these fraudsters work, she said, is by targeting a consumer at a time of crisis – typically after a motor accident – when they are searching for their insurer or the insurer of the involved third-party online. Though the advert the consumer clicks will appear to be linked to a legitimate organisation, they will instead be directed to an alternative firm – perhaps an expensive credit hire vehicle firm or a garage with no connection to the insurer they think they're contacting.
This can leave consumers facing an expensive bill themselves, she said, while, in other instances, consumers may never even know they were the victims of fraud.
"That's the situation we're hoping these amendments will cover, which would be very positive news for the insurance industry and a very welcome addition," she said. "The next step is to see what the exact wording of the bill covers. It's important to get this right and ensure there are proper sanctions in place to make sure companies take this new duty seriously."
A common tactic seen from fraudsters is that the advert itself looks perfectly compliant with the branding consumers recognise while the link takes them through to an impersonation of the company they're trying to contact. This adds another layer of complexity to the process of insurers identifying fraudulent adverts, she said, but it would be relatively simple for search engines and social media platforms to implement checks at the time the advert is created.
Therefore, the new measures being introduced must centre around preventing the publication and hosting of fraudulent adverts. It's the hosting part that's the critical piece right now, Larnder said, as simply checking the domain the advert links to could save consumers and the wider insurance market a lot of stress, time and expense. The time is right for more obligations to be put on larger organisations to ease the burden on individuals, particularly those who are dealing with a crisis.
Fraudulent and misleading advertisements are largely targeted at people in a vulnerable position at the point of a claim, she said, and whether or not the individual is ever aware that they were misled, fraud places a significant financial burden on all insureds. There's also a strong reputational harm aspect to this as well, as insurers rely on insurers having confidence they can contact their insurance company and receive good and reliable service in the event of a claim.
"How can you ensure that confidence, if you can't control who [your clients] are even in contact with? Insurers are battling this every day," she said. "And insurers are not waiting around saying, 'oh we don't have what we need in legislation so we're stuck'. They're reporting all these [incidents] when they happen, but they take a long time to sort out. That's something I'd like to see change with the new duty in place
"Firstly, we don't want to see this activity at all. But secondly, we want to see anything that does end up online like this is removed immediately. At the moment, it's so easy for these fraudsters to put these adverts up that in the time it takes an insurer to get one taken down, you could have five or 10 up in their place. It's a constant battle."
Read more: The area of insurance fraud that companies ignore at their own risk
Insurers spend a lot of money on advertising, Larnder noted, in a bid to ensure their brand comes up first when a consumer is looking for them. But it's easy for fraudsters to outbid that process and have their misdirected website appear before the legitimate site in an online search. The process to get these adverts removed is ongoing for insurers, she said, but it does take time.
In addition, she said, insurers are investing in advertising campaigns to familiarise consumers with the best ways to get in touch. Unfortunately, these efforts resonate best with current clients than with those insured by another insurer. In the event of an accident, third-party customers will likely research the contact details of the insurer they're looking to reach online – and it is during that search that they are vulnerable to fraudulent activity.
"Constant work is being done by the insurance industry to try to tackle this," Larnder said, "but at the moment it is a really long, drawn-out process. And online search engines and social media sites do have a certain level of processes there to try and tackle, this but I think the incentive just really isn't there for them right now.
"What we'd really like to see is more being done on the front end, so that when these adverts are being placed, [these sites] are taking those additional steps before they come online – and that by being more proactive, there's less need for that reactive work to take them down."
That's what the team at Keoghs and across the wider industry are hoping will be the result of the upcoming bill amendment – that it will move the dial on the ongoing fight against insurance fraud. "We want to see the amendments go far enough to cover all these types of situations," she said, "and cover financial harm as well as the psychological harm that can result from online fraud."
With these particular situations when the individual may not know they've been a victim of fraud, the impact can be initially entirely financial which, in turn, can lead to a lot of stress and psychological harm, she said. So Keoghs is pushing to see the amendments recognise this financial harm element and put sufficient sanctions in place to ensure companies take their duties in this area seriously.
"Now Ofcom is going to be taking this forward, in terms of setting out more of what they expect search engines and social media platforms to do to comply with their new duty," she said. "So that's another step that we're keen to keep an eye on to see what Ofcom will set out and how they will regulate this."