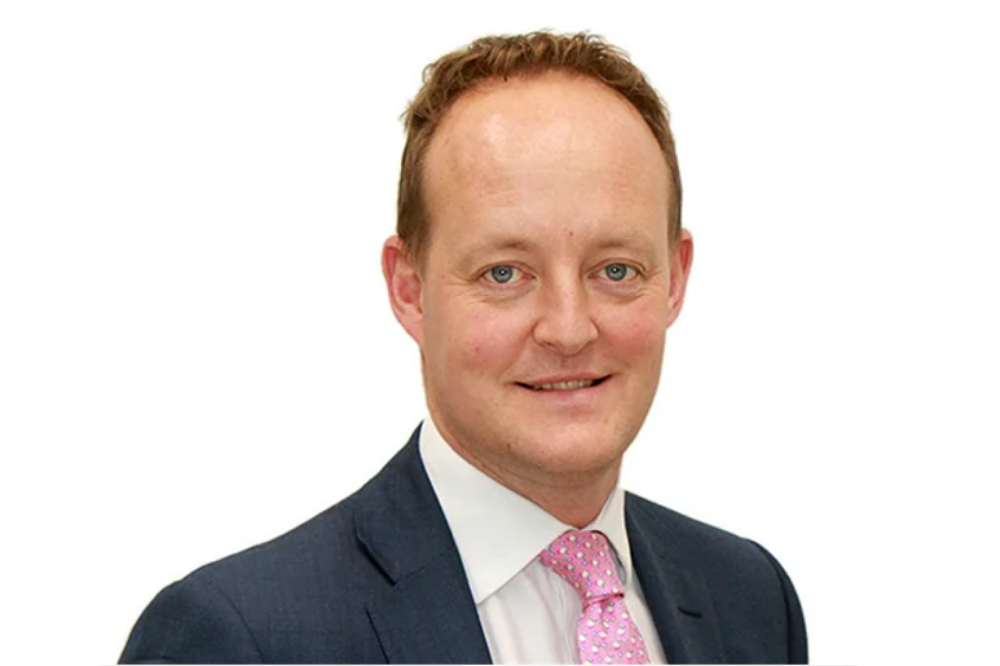 Wallace noted that he's at a stage in his career where he is settled and comfortable with who he is, which makes a real difference to the strength and longevity of the relationships he has built across the market. Now when he speaks to brokers and carriers across the UK, he said, a lot of them are at the point where they're running their businesses and it's wonderful to be able to chat with them openly and on the same level.
"Because you've just got that level of understanding when you've been in the industry for a long time and you've built up a level of trust and respect with so many people," he said. "Insurance is a family, so that trust aspect that you build up over a period of time is really important. Because then you can deal with things, and you can make difficult decisions much easier because you're working with people with whom you've got a common understanding. And you can really see that camaraderie coming through."
Having the opportunity to serve QBE's UK business is a great position to be in, Wallace said, as while he joined QBE Europe to help lead its growth strategy, now he's coming into a region where QBE already commands a strong and established brand. Between its deep technical specialisms, its great expertise, its strong London market identity and its solid regional footprint – QBE UK is in great shape, and he's looking forward to continuing to build that out.
Read more: How can brokers deal with rising costs in the construction insurance market?
"We've got areas where gaps do exist in the armoury," he said. "For example, we've made a significant push on construction in recent times. We're very strong in the large corporate sector and we've just launched Contractors Combined to target the middle market… launching Commercial Combined a couple of years ago and then aligning that with Contractors Combined just serves that need to target the middle market sector as well.
"We've also got a good regional footprint but I think we can get a much stronger identity and visibility in the market, and that's some of the feedback I've got from our broker contacts. That QBE is a special brand, and we've got some strong specialisms across different areas but the market wants to see more of us, the market wants to see more visibility. One of my aims is really to try and engage with the brokers, engage with the customers, and try and make QBE much more visible in terms of who we are and what we're looking to achieve."
The message across BIBA and across the wider market is one of growth, Wallace said. Everybody is pushing for growth and in his new leadership role, his remit is to come in and set the pace for that growth within the business. That only happens by trying to create greater cohesion and greater alignment across the business, so that when the proposition goes to market, its approach is much more joined-up and provides greater scope and clarity as to where it wants to go next.
It's an interesting time to be in the market, he said, as customers are looking for greater communication and engagement from their insurers following the COVID crisis. The role of the broker in bridging that demand versus supply opportunity is crucial, and Wallace is actively engaging with multiple broker partners on that subject.
"We're a broker dominated market," he said. "And the important thing is to recognise that the broker's job is to try and represent the needs of the customer, while our job is to produce a solution for the customer. And the best way to try and find that solution – which ideally optimises addressing and preventing risk, or finding new opportunities and solutions for the customer – is to work together.
"I saw it in Europe, but coming back into the UK I see what's more prevalent [here] is a willingness and desire to work together. That's not just at an executive level, sitting in a room and having a chat, it's all the way through the different structures of both the broker and the customer, and the broker and the insurer."
What he and his team are seeing at the moment is a strong desire to come up with new and innovative solutions that are more agile and adaptable to their clients' needs. Because what the client is looking for, he said, is greater clarity, greater consistency and greater certainty. And he believes that both brokers and insurers now have a fantastic opportunity to put aside individual ways of working and start to come together.
Read more: QBE's Chris Wallace on IUAD's campaign is more critical than ever
With so much opportunity in the market, Wallace has a lot of plans in place for what the future of QBE's UK insurance division will look like, but top of the agenda for the year ahead is "listening and engaging". His year one is 2023, he said, so a lot of his meetings are about getting ready for that period and he's relishing the opportunity to get to know the ins and outs of the business.
Over the course of about 150 one-to-ones, he's had the chance to catch up with many of QBE's broker partners. What's critically important to him, he said, is to have absolute clarity on these relationships, and a very clear vision and ambition for where these can go as the insurer prepares for 2023.
"That's about understanding where we choose to play, where we choose to produce targeted solutions for different segments, customers and products," he said. "So, it's very much about understanding our current state and then also setting out our vision for growth in terms of what we want to achieve. And that is really to target a much stronger focus in select industry segments, to develop our industry specialisms and to develop greater visibility across the UK regional footprint.
"I would say those are the main areas of focus on my end. If I can get to the end of the year, where people know who I am coming back into the UK and also know my team and our key people across the different UK branches, I think that will put us in a really good position for growth."