And, given the role that technology is increasingly playing in every profession, from teaching, to medicine, to law, to insurance, the concern raised by initiatives like 'Insuring Women's Futures' that women may be at risk of falling behind a digital skills divide is a credible one. Recent UCAS data, provided by HESA revealed that only 35% of UK STEM students in higher education are female and so there is an expediated need to encourage more girls and women to explore tech opportunities.
It was in this spirit that Insurance Business recently spoke to several senior leaders involved in the insurance industry about what it means to work in an innovation-orientated role and what qualities are needed to have a successful career.
For Markel's chief digital officer Carla Owens (pictured above), the route to her current role only really began several years into her career when, around 2009, words like innovation and big data and predictive analytics started to be bandied about the insurance marketplace. She was curious about that, she said, and knew she wanted to be a part of the journey of figuring how to leverage data and operationalise it to form technology solutions. She made the leap from the underwriting side of insurance to the technology space, which at the time was completely outside her comfort zone, and has never looked back.
"Over time, I started to take on larger roles, beginning with more of the project management and implementation side, and then moving into more strategic roles centred on empowering the business by leveraging technology towards success," she said. "So, I've been at Markel now for about just over two years and it's been an amazing journey. And quite frankly this is my dream job because I get to empower the business from a technology standpoint… and figure out digital ways to solve its problems, not just from a short-term perspective but also a long-term perspective."
Read more: BT's Alex Foster on the cyber exposure created by mega-mergers
Highlighting her own passion for the tech space, BT's director of insurance, wealth management and financial services, Alexandra Foster (pictured immediately below) noted that her favourite part of working in the industry is the opportunity to work on something new every day.
"The world of tech is constantly evolving," she said, "and being able to help customers solve problems through technological innovation is extremely fulfilling. At BT, our mantra is to 'Connect for Good', and I love working in an environment that cultivates a growth mindset."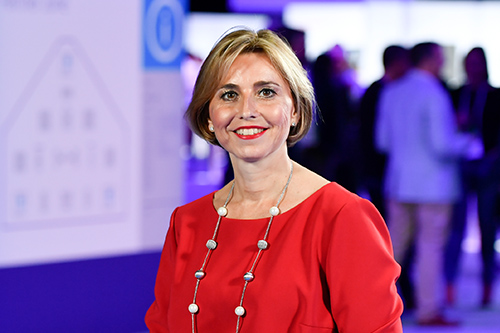 Leaning on her experience within the sector, Foster highlighted her belief that the twin traits required of leaders in the tech industry are those of empathy and vision. It is diversity that unlocks innovation by introducing fresh perspectives, she said, and having women involved in decision-making within the tech industry is important in and of itself because it brings new ideas to the table and pushes boundaries.
"The reality is that, in the tech space, we don't always know who our end customer is," Owens said. "And we don't know their background because we don't usually get to have those watercooler-type conversations with [our clients]. So, from my perspective, to succeed in this space there has to be a diverse group of people at the table that are contributing to what that end experience will look like. … In order to be successful, you need to have a makeup of a team that is diverse in nature and diverse in thought and [willing] to challenge each other."
It could be said that women can sometimes bring a bit more empathy, or more of a trust standpoint, to the table, Owens said, and by bringing these diverse groups together you can ensure you're getting the best customer experience built into that innovative technology piece.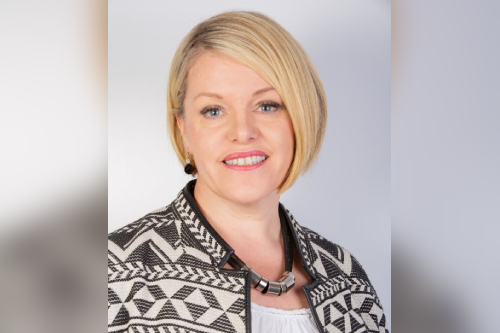 Caroline Bedford (pictured immediately above), chief executive of the innovation, education and development firm EDII, considers herself lucky to have worked with a real mix of leadership and personality styles over the years – working alongside empathetic man and unsympathetic women, and vice versa. Certainly, in the last few years, she said, the people who have supported her have been both male and female.
"So, I don't think being a woman has brought a different level of skill to my tech career, I think being me has," she said. "And I sometimes get asked in mentoring sessions from young women looking to have a family and a career – 'what's the magic bullet that helps you?' Firstly, there isn't a magic bullet, we all have our own struggles… but I do think taking responsibility for your choices is important.
"And one of the things that I do say in that situation is that, if you do choose to have a career and you want a family then be very careful in your selection of a partner. Don't leave that to chance, make sure if you have a partner that your career is as important to them as theirs is to you. Whenever I've looked at working in Bermuda or spending time in Singapore etc, my husband has always said 'we'll make it work.' And we always do make it work."
Overall, Bedford said, she doesn't see the success she has enjoyed throughout her career as being linked to her gender but rather down to a myriad of other factors including the fact that she has empathy and is considerate for people, that she thinks about the bigger picture and that she has energy. And none of those factors are just female qualities, she said, but they are the qualities needed to thrive in the innovation space.