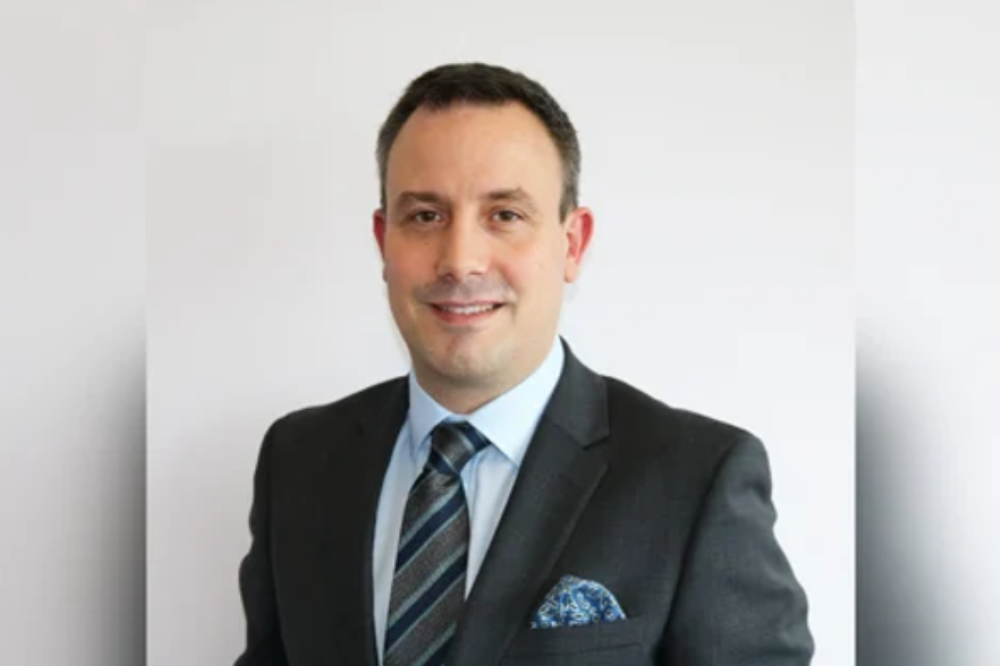 For Tuplin, who moved across from heading up Ethos Broking to become CEO of Towergate earlier this year, the last few months have been incredibly exciting and now he's in a position to identify the key drivers that will define its agenda – to remove complexity, focus on its people and deliver its proposition to its clients.
Among his early observations from leading the business is his appreciation for the broker's people. They're a fantastically talented team, he said, and it's clear how much they care about what they do for their clients. Having the right talent who are happy and fulfilled in their respective roles is key because that empowerment translates to customer success, and Towergate is now in the position of "renewing its vows" with its people.
"[To attract the right talent], we've got to make sure we articulate the opportunity that comes from being part of the insurance profession," he said. "Because otherwise, we just seem like this giant business that is impersonal, and the truth is absolutely the opposite. We've got to communicate that to people who've never been in insurance, we've got to set out our proposition and make people aware of it."
Being able to promote exactly what a career in insurance can bring you – longevity, variety and the chance to do something that makes a difference – is the key to crafting a future for the profession. The promise that insurance offers, Tuplin said, is that in five years you will likely be a much more well-rounded person than you were five years ago, and that there are mentoring and sponsorship opportunities available that can take you to wherever you want to go.
Looking back on his career, he noted how lucky he feels to have been supported and mentored along the way. It's not something he takes for granted, however, and reflecting on those experiences begs the question, "how can senior leaders help shape the next generation of talent?" Being in a senior position doesn't mean sitting in an ivory tower and considering your work done, but rather the exact opposite.
"It's about making the senior leadership team at every level available to our people," he said. "And we're all still on that journey. When I sit in a room with the [Ardonagh leadership team], I see that people at every level are willing to keep learning and keep sharing what they've learned. I think that traditionally that's where our industry hasn't been great, it's often a case of 'I know what I know'.
"We should be sharing that and we should be helping the generation coming through to take over. I hope my successor is at Towergate, I really want them to be. That's how seriously we should be taking this. And we are identifying our talent all the time to make sure we can support them all the way through."
The insurance profession as a whole needs to be more diverse and inclusive in its approach to the job market, Tuplin said, and to recognise that talent can come from anywhere. As somebody who started his professional journey with a place on a youth training scheme, he implicitly understands the importance of giving people opportunities in order to ensure a talent pipeline that is strong and fit for the future.
"I'm not going to recruit just through my own eyes," he said. "I know as CEO if I can get a more diverse senior management team around me, the better decisions I will end up making. If I recruit like me, I'm not going to get any different opinions or views of the situation and I will be a worse CEO for that."
Read more: Insurance leaders reflect on BIBA 2022
The hope for Tuplin is that everybody in Towergate will be blissfully happy forever, but, as a realist, he recognises that the business won't always suit everybody's needs. What Ardonagh is therefore looking to do is to find opportunities across the whole group, whether that's in Ethos or Atlanta or any of its brands, that will keep its talent within the family.
People should be empowered to explore opportunities across the wider piece, he said, and it's an exciting time for the business as its looks to enhance that accessibility angle. The group needs to get better at that, and it will get better at that as it sets out clearly what it means to have a career in Ardonagh and where that can take you.
"It is exciting to me," he said, "because when I started, the insurance industry was very different. When I started, I stumbled into insurance and I fell in love with it but I did stumble into it. Wouldn't it be great if somebody at a graduate-level, or doing their A-Levels or GCSEs said 'I'd like to have a career in insurance?'
"Wouldn't it be great if it wasn't a guilty pleasure? I'm so proud of what we do and how we prop up the economy. And I want our young people to know that, to know it's not an embarrassing thing to do and it's not a last resort… It's a privilege to do the jobs we do, and one I never take for granted."