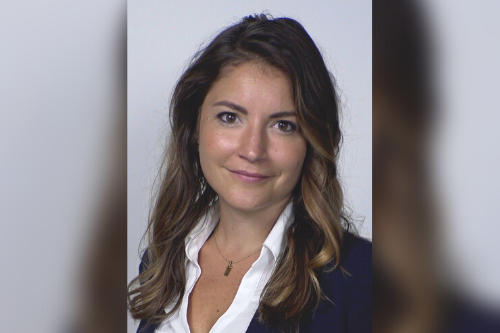 Read more: How will increased consumer vulnerability impact insurance behaviours?
Dominguez, who joined Quadient in 2018, noted that her role within the software services firm enables her to be on the front line of assessing the root of the communications issues faced by insurance companies and how these challenges can be overcome. It was positive to see the downward trajectory among these nuisance communications, she said, and she hopes businesses will take the actions required to see this trajectory continue.
"It might be a bit of a pipe dream to wish that nuisance calls will be completely consigned to history but, in the meantime, it would be great to see these levels stay steady or continue to decrease. That would be wonderful to see, especially for the insurance industry," she said. "[…] Because there's so much value in what these businesses provide and frankly these scammers and spammers just get in the way and cause a lot of noise, distracting from a lot of the good work that insurers and banks are trying to do to serve their customers better."
The challenge facing insurance companies, she noted, is that despite exponential technological advancements and changed consumer behaviour patterns, it has become very difficult for businesses to keep up this pace of innovation or even just with changing customer expectations. Insurance businesses are having to continually evaluate the balance of communications required for customer satisfaction, whether that's regarding the channels they prefer or the devices that they're using.
"It's a fascinating space to be in," she said, "because it's really just as much an art as it is a science. Good science is the data piece of understanding those customer behaviours, of understanding what it is that they're telling companies in terms of their channel, or communication preferences. But this is also about understanding behaviours, so there's an aspect of behavioural economics here too."
Read more: Quadient on creating long-term customer relationships
The impact that COVID-19 has had on consumer behaviour and expectations over the last year or so is significant, Dominguez said, and she highlighted that when people are in a happy or stable equilibrium, their provider interactions are significantly different to when they are under stress. When consumers have a claim or need an emergency loan or have a medical concern, the high levels of stress change their interactions and with the additional stressor of COVID on top of this, it has been made increasingly hard for insurers to understand what channels they need to make available.
Insurers have needed to explore the best ways to communicate, balancing availability with not being seen as intrusive or as a nuisance. It was interesting to read the findings of the ICO report, she said, and to see that the number of nuisance calls dropped last year while the number of nuisance texts increased. For Dominguez, this indicated that organisations are getting pretty savvy about using other channels but the bad news is that insurance companies still have to be smarter about that.
Read more: Claims management firm slapped with fine – warning for insurance industry
Insurance companies, therefore, need to find the right balance between calls, which are a much more personal touch; texts, which can be timely, but could also be a nuisance; and emails or mobile push notifications or making information easily available or searchable on a customer portal.
"So, it's good that those numbers have come down. Even though they're still very high and there's some work to be done, it's a good indication that businesses are starting to understand the need to go digital. And that increase in SMS complaints is probably indicative of that," she said. "But businesses are still trying to find that balance – to find how to create a one-on-one feeling for each individual customer.
"And that's hard, particularly for a larger insurer, for example, to service their potentially millions of customers in a way that feels one-to-one, when really what they've done has just been really smart about how they set up their processes and their communication so that it just feels that way. So, it's really about replicating that experience in a scalable way so that it feels much more personal."